Biographies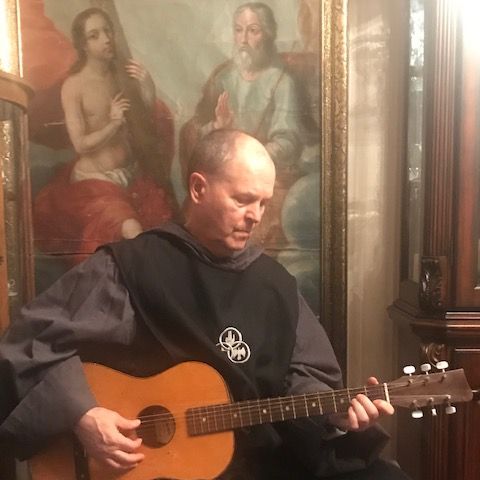 Fr. Lawrence Edward Tucker
composer & lyricist
Fr. Tucker was born on May 26th, 1955 in Manhattan, New York City. He is a bilingual missionary priest in The Society of Our Lady of the Most Holy Trinity and has served in Mexico, Belize, Guatemala, England, Texas, and New York.
Fr. Tucker holds an A.A. in Liberal Arts from Nassau Community College, Garden City, NY; a B.A. in Human Relations from St. Joseph's College, Patchogue, NY; and a Master of Divinity, as well as an M.A. in Theology, from Holy Apostles College and Seminary, Cromwell, CT.
"I began playing guitar when I was ten years old. Like most children, I enjoyed music. But, for some reason, enjoying music wasn't enough for me; I wanted to make music! Christmas was coming and I saw a TV advertisement for a plastic, fake electric guitar. It was called... The Krazy Kat. I wrote countless letters to Santa begging him to bring me The Krazy Kat. How happy I was when I saw it under the tree Christmas morning! I taught myself how to play it by ear. I learned how to read and write music in high school and played a beat up, old nylon string, classical guitar that I picked up practically for free at a garage sale. After high school, as I began to focus more and more on the spiritual life and priesthood, I drifted away from music and didn't even own a guitar again until I was around 50 years old and a seasoned, missionary priest. I was in a music store in Corpus Christi, TX, with a fellow missionary who was shopping for a microphone for his mission parish in Belize. While he was scouting out the mikes, I was fooling around with a classical guitar that was on sale. The owner of the store came over to me and asked me if I liked the guitar and I told him that I loved it. He asked me what kind of guitar I owned and I said I didn't own one. He said: "If I gave you this guitar for free... would you use it in your ministry?" "Absolutely!" was my excited reply. "Tommy," yelled the owner to the young man at the cash register, "ring up this guitar and the case that goes with it for free." The 1st song I wrote using that guitar... Rosary Children... is the theme song for a new, global prayer group movement for children called... Children's Rosary. The 2nd song was also for Children's Rosary. It is titled... Catherine of Siena. The ten songs on So Shine were composed with the help of that "providential" guitar. After writing the ten songs and not being sure what I should do with them, I noticed that a member of my community who played guitar did not own one... so I gave him mine. Three months later, in a truly mysterious way, someone gave me a classical guitar that was better than the one I gave away. That's the instrument I used in the production of So Shine.
photo credit: Carlos H. Riddle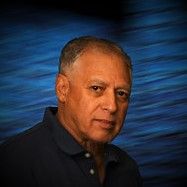 David Spinozza
guitarist
David Spinozza is an American guitarist, composer and producer. He began his professional recording career as a teenager in the 1960's, swiftly becoming a sought after New York studio musician and soon signing with A&M Records as a solo artist. A versatile musician, his credits span every facet of the music and entertainment industries. Continuing over the course of his varied career, David has produced, arranged, orchestrated, conducted, co-written and played guitar for a Who's Who of acclaimed artists such as James Taylor, Carly Simon, Garland Jeffries, Aretha Franklin, Roberta Flack, Bonnie Raitt, Bette Midler, B.B. King, Judy Collins, Jim Croce, George Benson and three out of four Beatles. David's guitar is heard on countless classic hits, most notably Don McLean's "American Pie", John Lennon's "Mind Games", Paul McCartney's "Another Day", Paul Simon's "Me and Julio Down by the Schoolyard" and his iconic solo on Dr. John's "Right Place Wrong Time." In addition to his work in film, television and theater, his most recent live appearances include international tours with jazz super-group L'Image, classic funk with Average White Band and Big Band Christmas caroling with country star Brett Eldredge. In 2019 David toured Europe and Japan with The Steve Gadd Band.